As we ring in 2012, it's a time to look forward to all the things in store for the new year.  One thing that makes 2012 special is the fact that it's a Leap Year where we can an extra day tacked on to the end of February.
To commemorate this rare occurence, Disneyland and its counterpart, Magic Kingdom park in Orlando,  are hosting One More Disney Day on the leap day of Wednesday, February 29.
One More Disney Day is a celebration at Disneyland that will keep the park open for 24 hours of magic beginning at 6 a.m. on the leap day and ending at the same time on March 1st.
This is a one of a kind opportunity for kids and adults of all ages to enjoy a marathon session of rides, shows, attractions, and much more at Disneyland.
Disneyland Resort hotels are offering some great hotel deals for One More Disney Day.  Book a minimum three night stay between February 26 and march 10 and you'll get an extra day for FREE!  Use this extra night to enjoy the leap year with One More Disney Day or any other day at Disneyland Resorts.
You can also win a trip to One More Disney Day by entering the daily sweepstakes on www.OneMoreDisneyDay.com.  Every day from now until February 29, Disney is giving away a vacation package for four to the Disneyland Resort.
Mark it down on your calendar; One More Disney Day on Wednesday, February 29 for a Leap Day Disneyland experience you won't soon forget.
Comments
Related Posts in Anaheim Events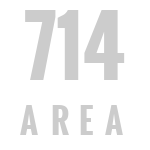 One More Disney Day | Leap Year Celebration at Disneyland